Hej!
Glad to have you here. Let's ferment together!
The best place to start learning is at the fermentation menu item. If you have questions, you can use the comment field on each page for that. Then I can answer not only you, but everyone else at the same time. Or you can join the fermentation.love facebook group! That's where I share ideas with other fermentistas, beginners are very welcome. Translated with www.DeepL.com/Translator (free version)
Let's start.
I've written down the methods and principles of fermentation in easy-to-read short essays for you.Fermenting isn't rocket science, but you need to grasp a few basics so that you're producing for consumption and not for the compost pile. I also give tips on how to equip your home for fermentation. And I share my mistakes with you. Why did a ferment fail? What did I do wrong? How do I find mistakes - and how do I learn from them?
Principle #1 of fermentation: Do your homework. Do it.
The recipes are all multi-categorized to make it easier for you to find what you are looking for. I have also marked each as a beginner or advanced ferment. Then you can get started based on your experience level. My son also helped me name children's ferments. You can also get seasonal inspiration by browsing the seasons I linked. Or you can find ideas in my little flavor cloud.
Fruity fermented fennel relish

Fennel polarizes. I for one love him. As a raw vegetable salad, freshly fried with a touch of olive oil, as a quick casserole and fermented fennel is of course at the top of my [...]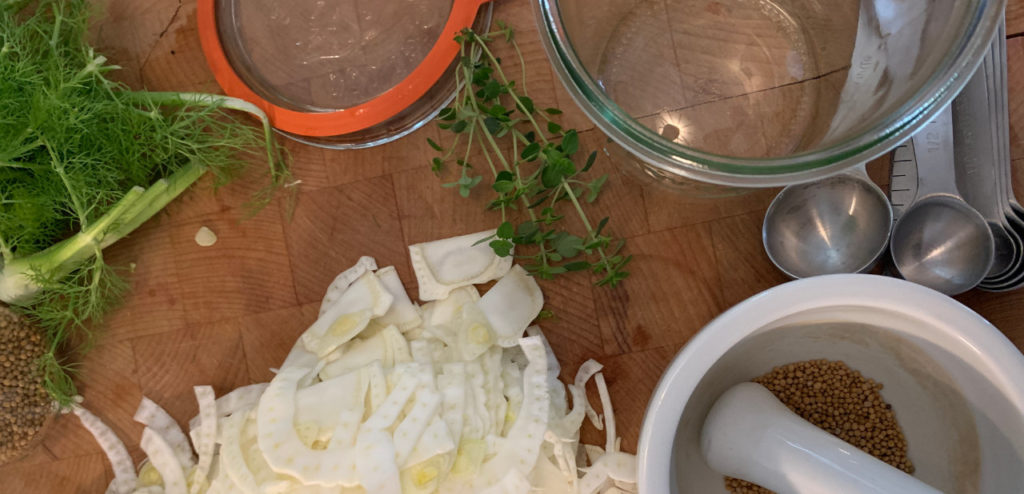 Why fermentation.love?
Because everything tastes better when it is prepared with love. And because it is wonderful and chilling to prepare food together and enjoy it together.
This website originated from my fermentation diary. I write down my ferments in a small black, lined book. And because I received so many similar questions from friends and colleagues, and because fermentistas exchange their knowledge (and also their cultures) with great pleasure, all this is now collected and easily accessible on this site. For example the recipe for
For your daily dose of colorful and wild ferment pictures, just follow me on Instagram! Sometimes there's also Shenanigans without bacteria - but always with love!

If you prefer to hang out on facebook, you can of course also check out my current ferments there. Better yet, become part of the fermentista community and join the fermentation.love group. And I also tweet sometimes. Translated with www.DeepL.com/Translator (free version)
Have fun with with my wild, living creatures... uh, cultures 😆